BAPS Green Kefir Smoothie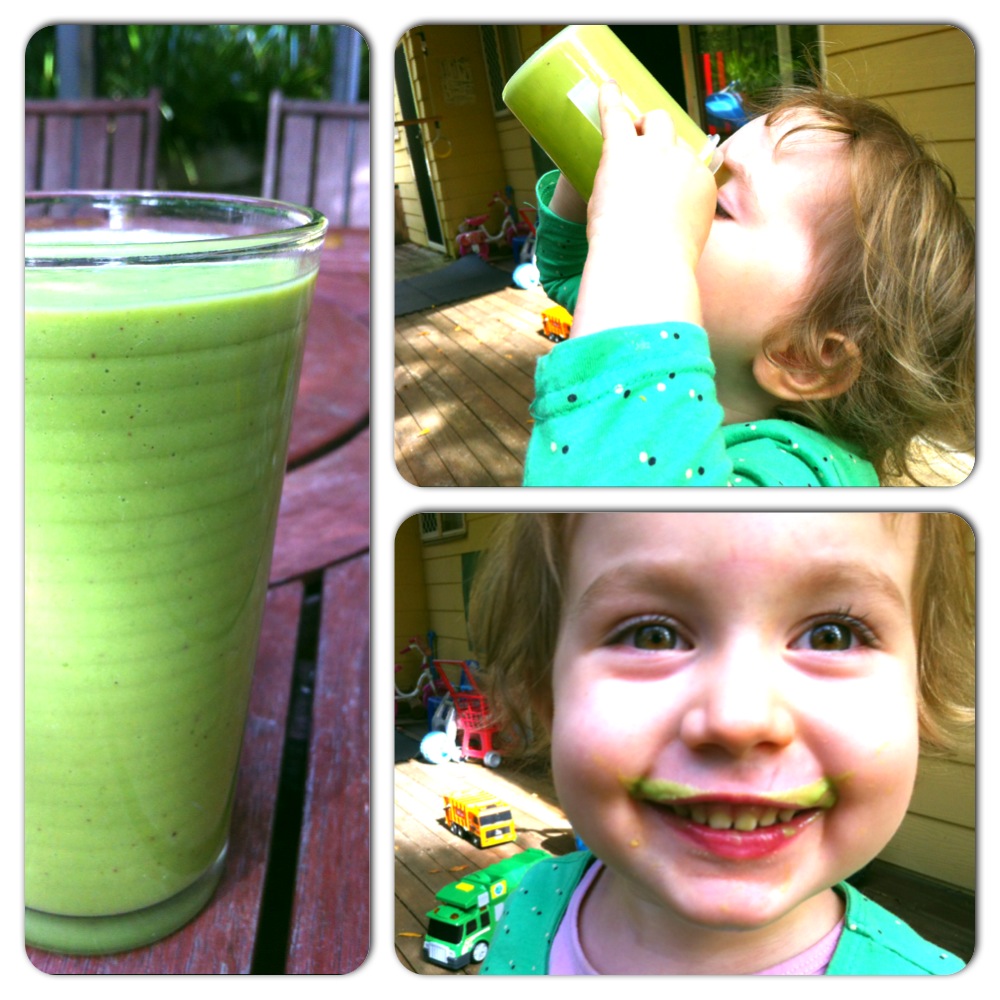 We love our Vitamix and we love our smoothies.  I make smoothies all the time with whatever ripe fruit and veggies we have on hand.  Today we had Bananas, Avocado, Pineapple & Spinach (BAPS).    I usually make smoothies with Kefir as an easy way to get daily probiotics.  This recipe is what we threw together today.
Ingredients
1/2 small ripe pineapple
1 large banana
50g English spinach
1 avocado
600ml dairy kefir, or coconut kefir
100ml of spring of filtered water
Chop, blend, pour.
Recipe makes about four 300ml serves.
Enjoy