This is my favourite bread recipe for so many reasons……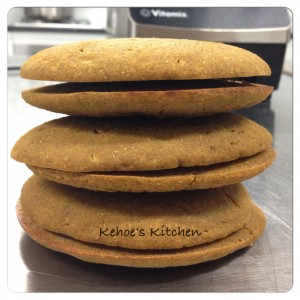 Not only does it taste delicious and is super simple to make, it's structured from simple nutritious ingredients; buckwheat, sweet potato and chia seeds.
It is allergy free and free from gluten/grain, yeast, gum, sugar, preservative, dairy, egg, nut and oil.
I have made loads of variations of this recipe including wraps, loaves and pizza bases.  For those of you not familiar with 'soda breads' they are traditionally made with wheat flour, salt, bi carb SODA and buttermilk.  The reaction between the acidic buttermilk and the soda causes an instant rise/bubbling in the dough without the need for yeast, baking powder or egg.  I got the idea for this bread one day at my sons kindy when the teachers made a sandpit volcano erupt using bi carb soda, water, vinegar and food coloring.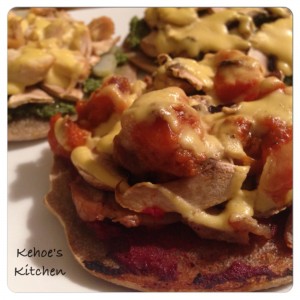 Please note that it is really important in this recipe to mix the wet and the dry mixes separately and to have the oven hot and your baking sheets, spoons etc ready before you combine them.  Remember it's a soda bread and once you combine the wet and dry ingredients the chemical reaction starts immediately and you need to get your buns in the oven before they deflate.  Continue Reading →