QLD RRP $5.10
RAW, LIVING PROBIOTIC DRINKS! CONTAINING BIFIDOBACTERIUM AND LACTOBACILLUS BACTERIA.
A GREAT ALTERNATIVE TO KOMBUCHA AND KEFIR AS KEHOE'S KITCHEN DRINKS ARE FERMENTED WITHOUT YEAST.
CAFFEINE FREE AND LOW IN CALORIES.
WHOLEFOODS ONLY. SWEETENED WITH RAPADURA.
NO STEVIA, SUGAR, GUMS, STABILIZERS, SILICA, COLOURS, PRESERVATIVES, ADDITIVES OR STARCHES.
AUSTRALIAN CERTIFIED ORGANIC. 100% AUSTRALIAN OWNED AND MADE
Kehoe's Kitchen's Sparkling Probiotic Drinks (SPDs) are a fresh alternative to the range of Kombucha, Kefir and other raw living drinks on the market. Kombucha and Kefir contain both yeast and bacteria, however, yeast doesn't agree with everyone. As such, our SPDs are fermented using beneficial bacteria only.
Our SPDs contain Kehoe's Kitchen's very own Australian made, custom HIGH strength probiotic. We selected specific strains of Bifidobacterium and Lactobacillus bacteria which are 100% non D-lactate forming (D-lactic acid can't be broken down by everybody and excess amounts can lead to serious side effects), so everyone can enjoy them.
These drinks are the perfect healthy alternative to sugar, chemical and preservative laden fizzy drinks. Our drinks contain no stevia, sugar,
gums, stabilizers, silica, colours, preservatives, additives or starches. This means there will often be sediment on the bottom, some visible
natural oils and floaty bits of vanilla bean or herbal teas. We don't filter these out because we don't want to lose any beneficial bacteria.
As with all our products, they are Australian Certified Organic and Australian made in our very own Brisbane facility.  Kehoe's
Kitchen is 100% Australian Owned and Operated.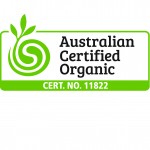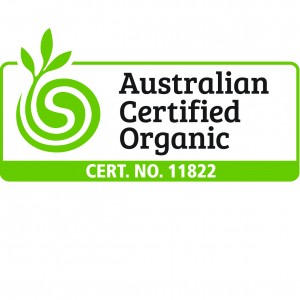 INGREDIENTS: Remineralised reverse osmosis filtered water, organic rapadura, organic dandelion, organic chicory & Kehoe's Kitchen probiotic.
Size: 330ml
USE:KEEP REFRIGERATED. If you are new to drinking probiotic drinks, start with a small amount. Like all probiotics, the "good" bacteria in our drinks may cause "die off" symptoms as they colonise and kill off the "bad" bacteria. Always open SLOWLY as live bacteria cause excessive fizz! Enjoy straight from the bottle or blended in smoothies, juices or nice-creams.
ALLERGENS: Made in our kitchen where nuts are used. Great care is taken, however traces may be present.
BARCODE: 0616806875270
Available for purchase at the following stockists