This decadent dessert ticks all the boxes for me….cultured, superfooods, high fat, antioxidants, wholefoods, raw, dairy free, activated, gluten free….
Actually the biggest tick is that it takes two minutes to make and only dirties the Vitamix (blender) which I use all day every day anyway.
This recipe makes 6 serves. My small ramekins are 7cm dia, and 4 cm high.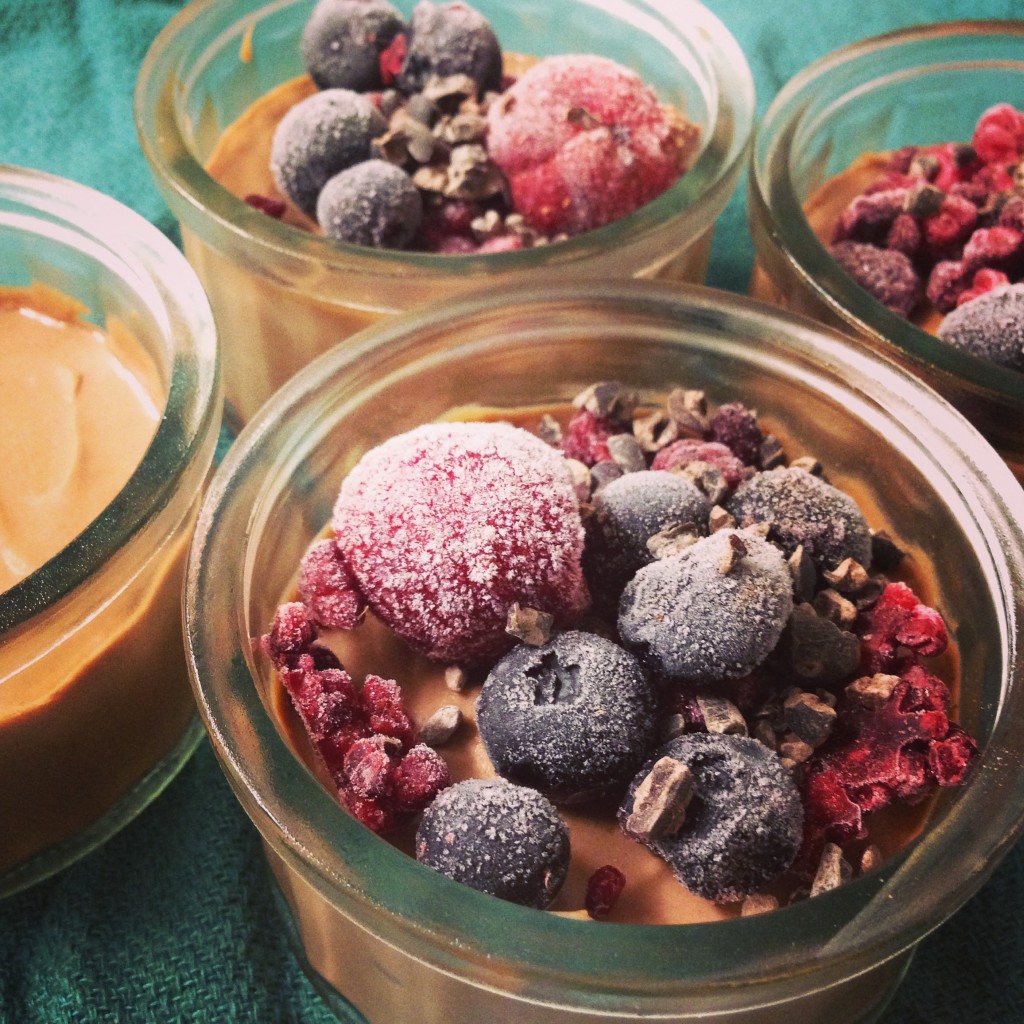 Ingredients
2 jars of Kehoe's Kitchen Vanilla Cashew Yoghurt (380ml)
125g butter/ghee, coconut oil , Avocado or any combination you like (must be set / fridge chilled)
3 tbsp cacao powder
1 tbsp vanilla extract
80g honey, or more to taste Continue Reading →