Q1: When is the cookbook going to be ready?
A: I'm working on my first cookbook now.  I'm writing recipes every day as I cook for my family.  As this is my first book and I only really get computer time at night (2 little ones at home) it's impossible to say when it'll be done for sure but I'm keen as mustard.  I'll be sure to update you here on my progress.
Q2: Are you a chef, what's your cooking background?
A: No, I'm a structural engineer by profession but haven't gone back to Engineering since my first child arrived.  I like to think I'm engineering food now instead of buildings:).  Refer here for my cooking background.
Q3: Do you ship internationally?
A: No Sorry, I only ship within Australia.  Rural/remote locations may require additional fees for some items.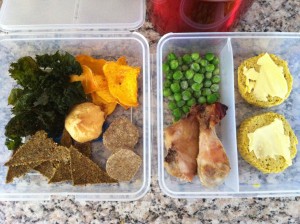 Q4: Where did you get your bento style kids lunchbox from?
A: They are a Sistema Lunch Cube: http://sistemaplastics.com/products/to-go/1.4l-lunch-cube-to-go.  I bought mine from Kmart or Coles for around $8 each if my memory serves me correct.