2016 Australian Food Awards
We are extremely excited to announce that we are Gold Medal winners in the 2016 Australian Food Awards for our delicious, nourishing, certified organic sauerkrauts and kimchi. This accompanies our Royal Sydney Fine Food Show medal of last year and our reputation as Australia's first producers of certified organic, raw, probiotic, fermented vegetables.
The 2016 Australian Food Awards results are;
NEW White Kimchi – Gold Medal
Traditional Sauerkraut – Gold Medal
Kale & Carrot Sauerkraut – Gold Medal
Beetroot and Ginger Sauerkraut – Silver Medal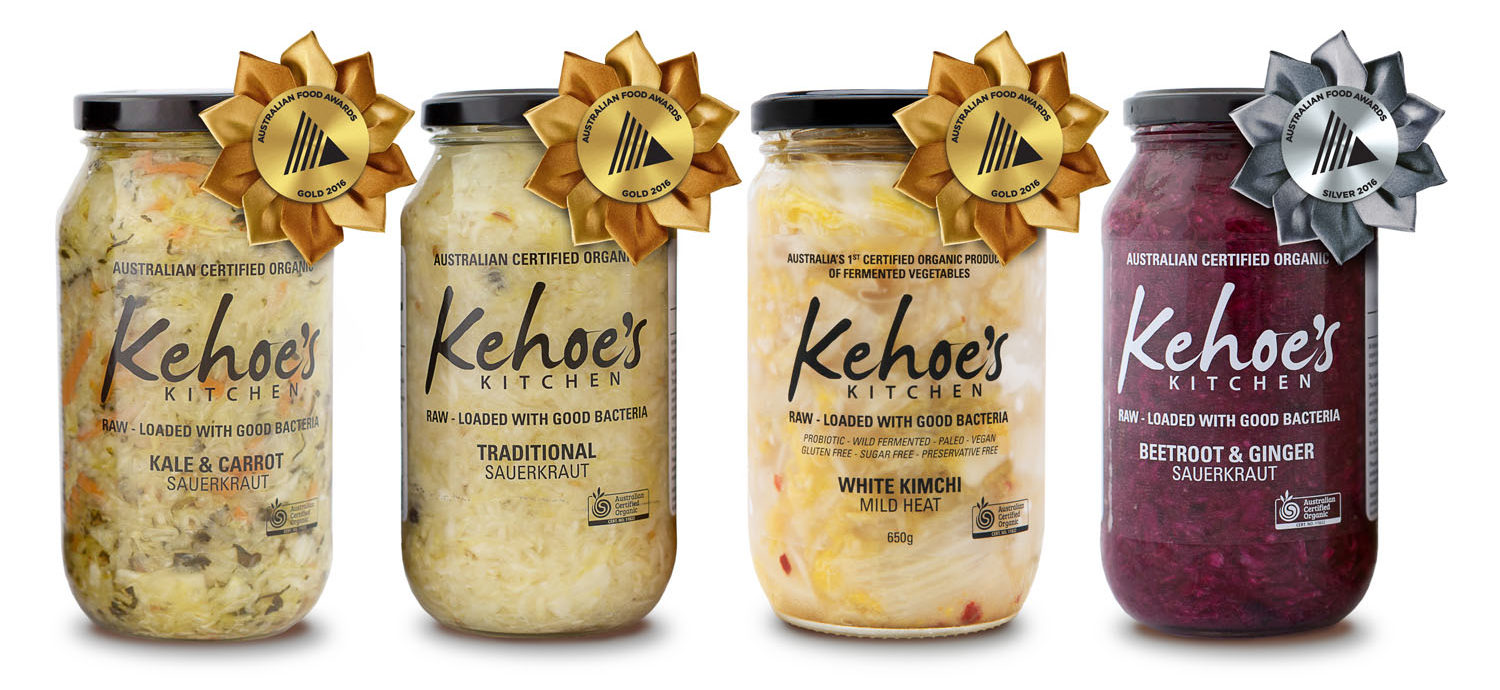 As a family owned and operated business, we have always aimed to produce a premium product by using only certified organic produce and employ high standards of quality assurance and innovation in all that we do.
We are grateful to our staff, distributors, farmers and of course our customers for your support.
Check out the 2016 Australian Food Awards competition results here.
Read about our 2015 Royal Sydney Fine Food Show Kimchi medal here.
Interested in trying our award winning ferments? Find your closest stockist here.
Follow us on Facebook and Instagram for in store tasting dates, sales information and serving suggestions.