Sweet Spud Sprouted Buckwheat Soda Bread
This is my favourite bread recipe for so many reasons……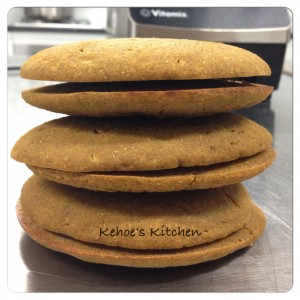 Not only does it taste delicious and is super simple to make, it's structured from simple nutritious ingredients; buckwheat, sweet potato and chia seeds.
It is allergy free and free from gluten/grain, yeast, gum, sugar, preservative, dairy, egg, nut and oil.
I have made loads of variations of this recipe including wraps, loaves and pizza bases.  For those of you not familiar with 'soda breads' they are traditionally made with wheat flour, salt, bi carb SODA and buttermilk.  The reaction between the acidic buttermilk and the soda causes an instant rise/bubbling in the dough without the need for yeast, baking powder or egg.  I got the idea for this bread one day at my sons kindy when the teachers made a sandpit volcano erupt using bi carb soda, water, vinegar and food coloring.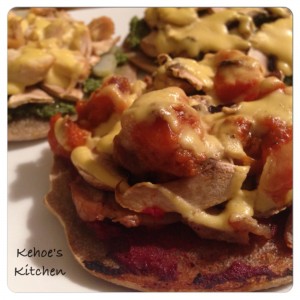 Please note that it is really important in this recipe to mix the wet and the dry mixes separately and to have the oven hot and your baking sheets, spoons etc ready before you combine them.  Remember it's a soda bread and once you combine the wet and dry ingredients the chemical reaction starts immediately and you need to get your buns in the oven before they deflate. 
If you're on a strict Paleo diet and not sure about having sprouted buckwheat, why not read what Dr Chris Kresser (paleo health expert) has to say on sprouted/soured buckwheat here.
I like to sprout my buckwheat groats and have them in the freezer ready to go for quick recipes like this.  Sprouting eliminates the need to sour the grains and it works better for me as it doesn't require regular feeding and care.   Sprouting wakes up the seed and transforms it into a living plant food that is more nutritious and easier to digest, as all the enzyme inhibitors are broken down.  It is also great for those on gluten free/allergy diets as you buy the grain whole and soak/rinse and wash off any gluten/soy etc contamination that is common in store bought flours.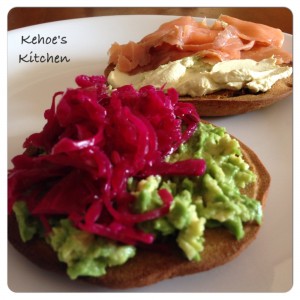 To sprout the buckwheat (or any nut, grain or seed) I simply soak it in warm water for 24-30 hrs until I see tiny sprouts just starting to appear.  I then rinse them well in a colander and place them in the dehydrator for 24hrs at 41 deg C to dry thoroughly.  Once they are dry, I store them in the freezer to preserve the freshly sprouted nutrients.
I usually use left over baked sweet potatoes or butternut pumpkin for this recipe.  If you're baking them specifically for this recipe you'll need a 500g piece of sweet potato which will equate to about 400g peeled and 250g once baked.  I bake it dry (no oil) at 180 deg C for 30 minutes and let it cool to room temperature before using.  My favourite local organic Sweet spuds are from the spring lakes farm stall at Northey st market.  They are grown by Anika and her family, check out her blog here.
Ingredients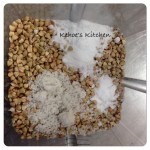 Dry
250g Sprouted organic buckwheat groats or flour (sprouting is optional, but recommended)
1 tsp Bi carb soda (not baking powder)
1 tsp natural salt (I used Celtic sea salt)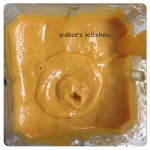 Wet
250g roasted organic sweet potato
125ml organic apple cider vinegar
400ml warm filtered water
2 tbsp organic chia seeds
Method
Recipe makes 16 pieces
Preheat the oven to 180 deg C fan forced.
Prepare three baking trays with silicone sheets or baking paper (no oil/butter required)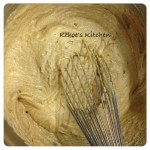 Grab out a 1/3 cup measure (I use a large steel ice cream scoop, you know the kind with the metal swiping blade), a spatula and a whisk.
I use my Vitamix dry blade container to make this recipe, other options are also provided.
If using buckwheat groats, pour the dry ingredients into your dry blender container, and blend on high for 1-2 minutes into a fine flour, pour into a medium mixing bowl, set aside.
If using flour sift the flour and bi carb into a medium mixing bowl, add the salt and use a hand whisk to mix well.  Set aside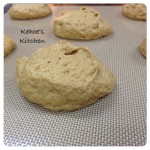 Pour 150ml of the warm water and the chia seeds into the same container, then blend on high for about 30 seconds until a 'chia egg/gel' forms.  Add remaining wet ingredients then blend well to combine.
If you don't have a blender you can use a food processor, but you'll probably need to let the chia seeds sit in the hot water for an hour or so first to form the egg.
Pour the wet into the dry and mix well with the whisk.
Scoop out the bun portions onto the sheets leaving about 7cm clear between them.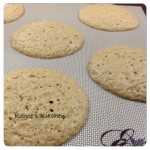 Pick up the baking tray and drop them back on to the bench from about 15cm height to flatten the buns.
Place into the oven to bake for 20 minutes.  Check they are done by touching the center with your finger, they should feel firm and spongy, not soft.  You can also test with a skewer, but the best way to tell if they're cooked enough is they will easily peel off the sheets.  If they stick and the bottom tears, put them back in the oven for another 5 minutes.
Enjoy
Store in the fridge and use within about 5 days as a bread, burger bun, pizza base etc.  These will freeze well too.
Serving suggestions:
The pizza photo above shows the buns flipped upside down, topped with pizza topping and then covered in a dairy free cheese.  We make the cheese by blending one jar of Kehoe's Kitchen Cultured Tasty Vegan cheese with two eggs and a pinch of salt.  Pour over the topping and bake like normal cheese until just starting to brown.
The open sandwich above has fresh avocado and Kehoe's Kitchen Fennel and Garlic Sauerkraut on one half.  On the other side it has Kehoe's Kitchen Cultured Vegan Tasty Cheese and preservative free smoked salmon.