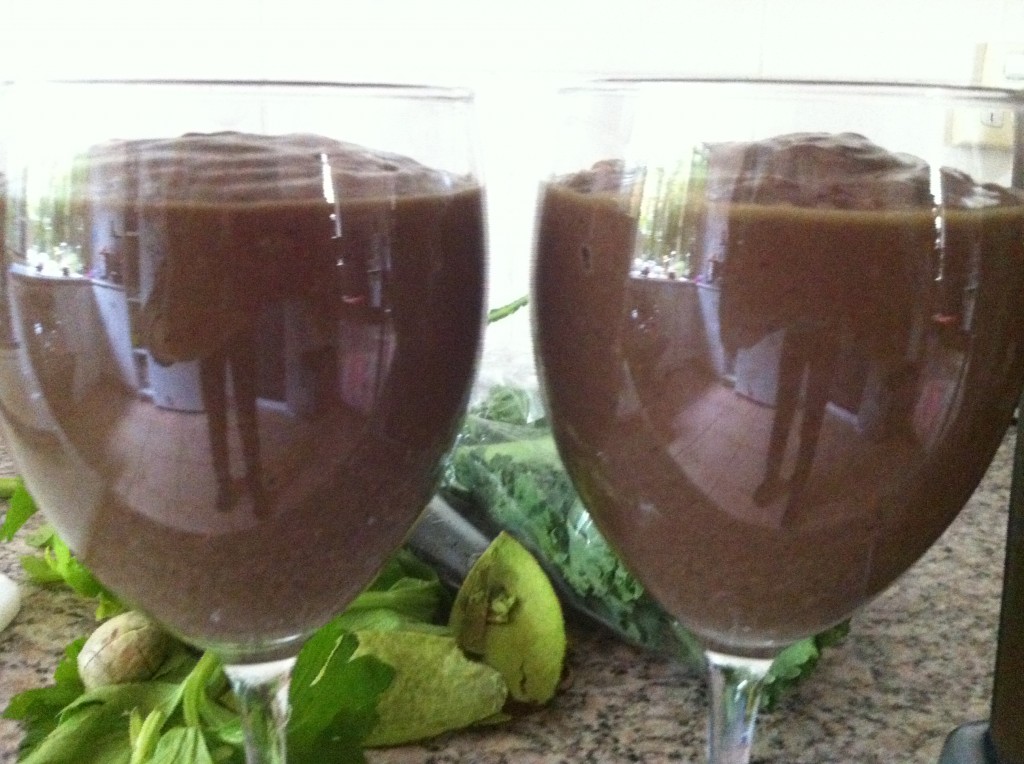 Breakfast in a glass.  My hubby and I had a night out last night so I used a few critical detox ingredients today; blueberries, cacao and greens to help with the detox. 
Ingredients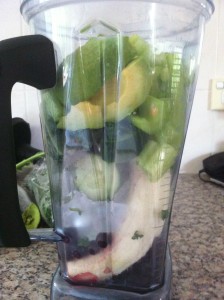 1 banana
1/2 cup frozen blueberries
1 small avocado
1 large curly kale leaf
2 sticks celery (leaves removed)
1 continental cucumber
2-4 tbsp raw honey
2-4 tbsp cacao
1 cup ice
150ml spring or filtered water
Chop, blend, pour.
Recipe makes about four 300ml serves.
If you're after a high speed blender you can snag a Vitamix from me here.
Enjoy