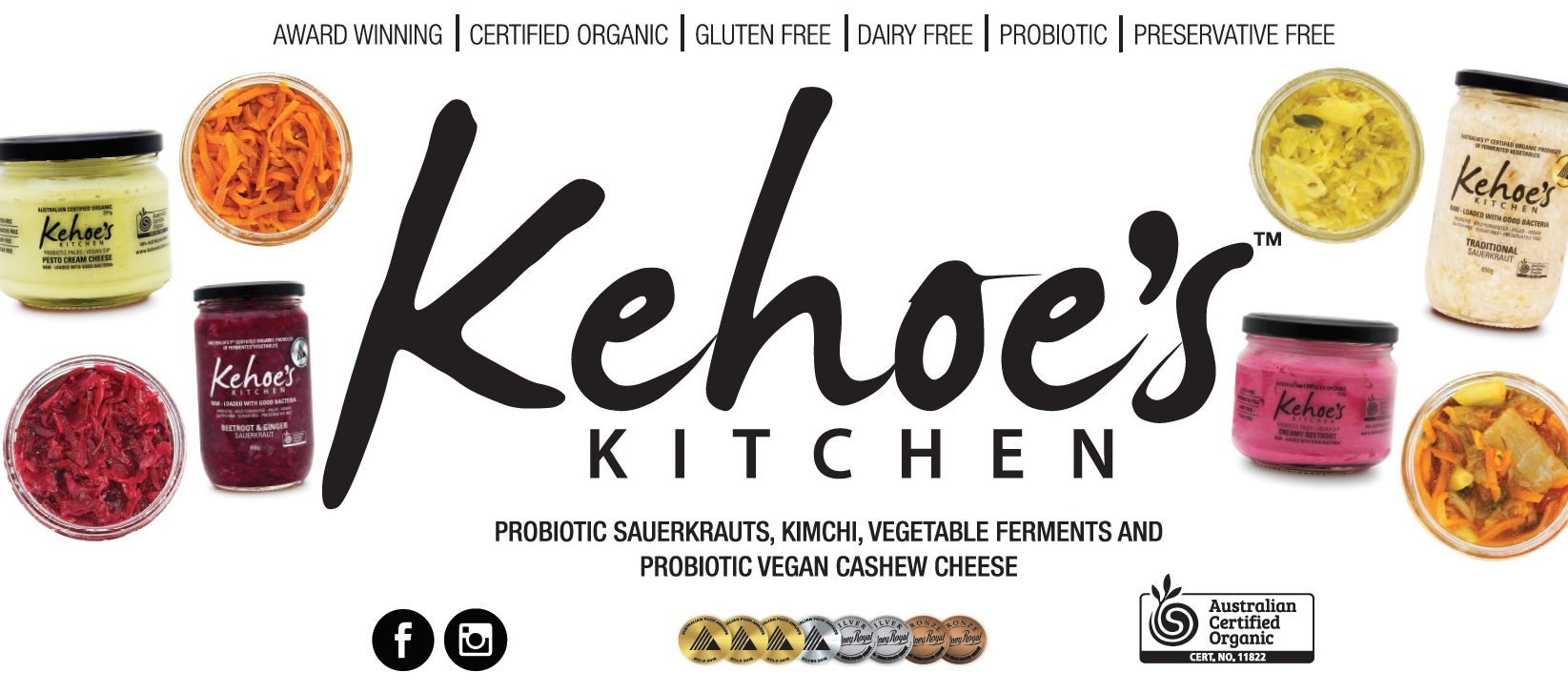 Kehoe's Kitchen is a family owned and operated Australian business that has a strong commitment to producing healthy whole foods of the highest quality for healing and nourishment. The range of Kehoe's Kitchen products is based on the very foods they feed their family.
Kehoe's Kitchen is Australia's first producer of Certified Organic raw fermented sauerkrauts, award winning kimchi, probiotic cashew cheese and many other pickled things.
100% Australian certified organic, biodynamic or natural fresh produce is used to produce our delicious Kehoe's Organic and Kehoe's Natural products.
"WILD Fermentation means the plentiful naturally selected bacteria already on the fresh Australian produce populates each batch. This method results in a truly traditional ferment with more diverse strains of beneficial bacteria in a combination formulated by the most qualified nutritionist of all… Mother Nature.
Kehoe's Kitchen vegetable ferments are fully fermented before being jarred and sent to retailers. This ensures more digestive enzymes, higher probiotic content, less or no fizz in the jar and most importantly a beautiful mature traditional acidic sauerkraut or kimchi flavour.
Kehoe's Kitchen foods are grain free, gluten free, dairy free, soy and sugar free making them suitable for those on Paleo, GAPS, Body Ecology, RAW, Vegan, wholefood and most other healing diets.
Products are available for purchase at the following stockists
If you're interested in stocking or distributing our products please contact us directly.